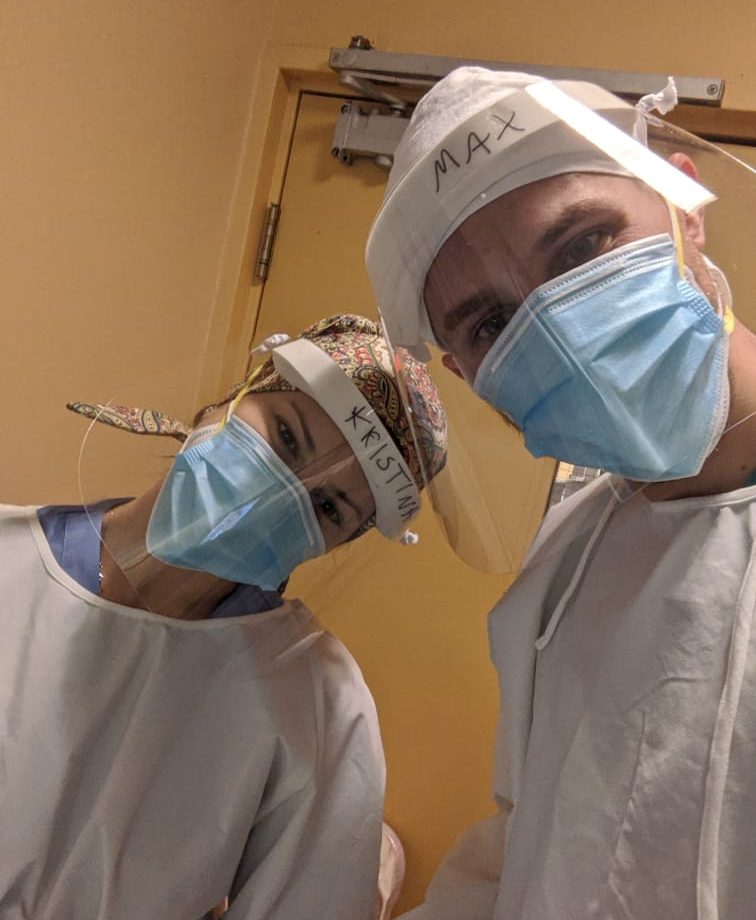 Many have compared health workers' response in this crisis to a war effort. Every day, honest working citizens expose themselves to the virus, risking their own well-being to support the vulnerable. When Maximilian Zucchi and his Wife, Kristina Tzinevrakis, received a call for help from the Lachine's Long-Term Care Facilities (CHSLD), they did not hesitate. Last Sunday morning, the two physical therapists dressed from head to toe in their personal protective equipment and went headfirst into the battlefield.
"The security guard was extremely happy when we arrived to help at the Centre d'hébergement de Lachine. We changed, put on our masks, and went to work", said Mr. Zucchi.
The floor they were sent to was straight out chaotic due to a lack of medical staff. With only one licensed practical nurse and 3 orderlies for about 30 patients, most of the efforts the couple made were improvised, jumping from an urging matter to another.
 "There was a COVID-19 hot section on one side, and on the other side people were being tested or waiting for their results. There wasn't much organization, we did what we could, the basics. Feeding, cleaning, and taking vital signs", said the physical therapist.
Some patients were wandering between the sections asking for their test results, others were gathering in the dining room. Maximilian Zucchi describes the situation he was immersed in as a true free-for-all: between the wheelchairs and the bedbound patients, the couple dealt with weak, lost, and sometimes demented residents.
Fortunately, a medical crew of four arrived a little before noon, setting a protocol that would bring back a little order. "They told us our section had become a hot zone. We closed the dining room, directed patients back into their sections, and put some red dots in front of the rooms with infected people", Mr. Zucchi said. Although the measures weren't ideal, the couple took precautions and managed to make a real impact at the Centre d'hébergement de Lachine.
"I was feeding a patient that was coughing so much that he had difficulty eating. He was really old, eighty or more, and gazed at me with his beautiful big blue eyes. He had trouble breathing, spoke very softly, but you could see he was extremely grateful, complementing the food and thanking me for helping him out. It was a heartwarming moment", remembers Maximilian Zucchi.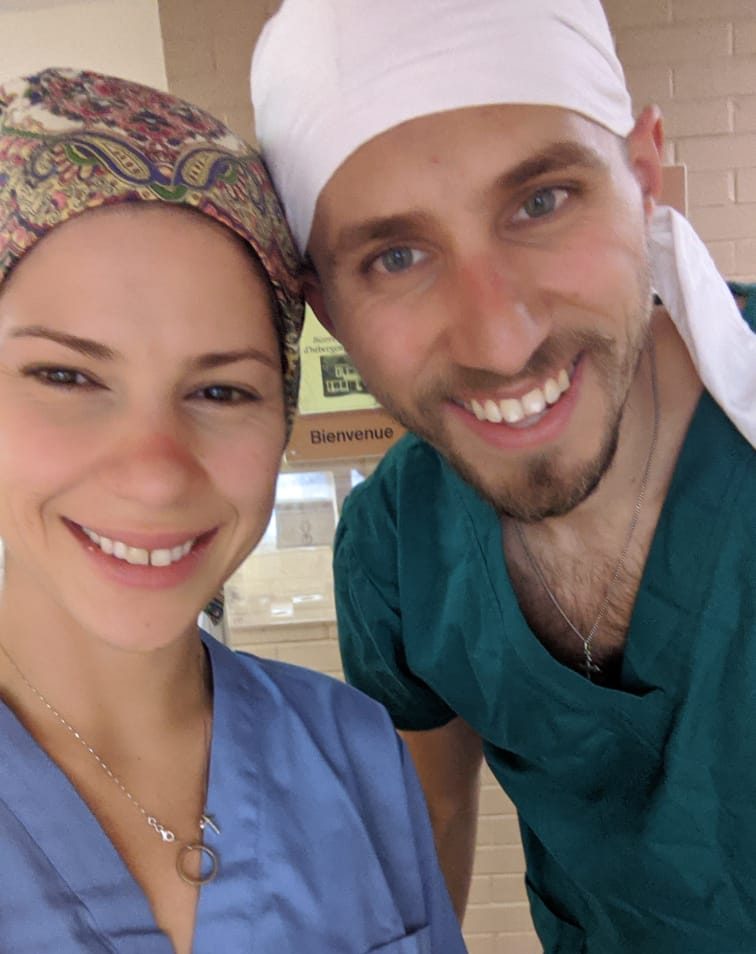 Reflecting
At the end of the day, the two physical therapists felt utterly exhausted, mentally and physically. Still shocked from the experience, Mr. Zucchi admits feeling like his contribution was just a drop in the ocean:
 "We were so happy we could help out, but it is so little compared to the needs they have in these facilities right now. The conditions that these residents are living in are really not ideal. Something drastic needs to change. But it is inspiring how hard the staff works. I want to tip off my hat to them!".
Maximilian Zucchi hopes for the best in the Long-Term Care Facilities, Quebec's COVID-19 hotspots. He encourages anyone who can lend a hand in these institutions who are desperate for help. Hopefully, if enough volunteers gather, it might just be enough to make a difference in the war against the virus. The physical therapist is now part of a team assembled to help out the residences of the "Soeurs de Sainte-Croix" community, now dealing with a COVID-19 outbreak.
Xavier Bourassa